Family Law In The Supreme Court: Sharland And Gohil Five Years On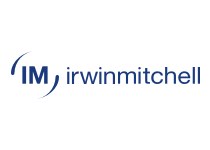 20.10.2020
Ros Bever Reflects On The Landmark Supreme Court Judgments That Changed Family Law
It's been five years since the landmark judgments for Supreme Court cases Sharland and Gohil were handed down, both ruling in the wives' favour and changing the face of family law in England.
Both Alison Sharland and Varsha Gohil, represented by national law firm Irwin Mitchell, asked the Supreme Court to set aside their divorce settlements on the basis that their husbands were dishonest and deliberately misled them and the courts during the original hearings. After a three-day hearing in June 2015, the seven Supreme Court judges unanimously ruled in the ex-wives' favour.
The judgments changed the landscape of English family law: instead of the burden of proof falling at the feet of the victim, now the guilty party must prove their deception made no difference to the outcome of the settlement. The judgments also made it easier for financial settlements on divorce to be reviewed if foul play is suspected.
Five years on from the judgment, Ros Bever, national head of Family Law at Irwin Mitchell and the lawyer representing Alison Sharland and Varsha Gohil, says the experience meant a lot to her professionally and personally.
Expert Opinion

"They've been the biggest cases of my career so far. It's not every day that a solicitor gets a case that goes to the Supreme Court, so to have two at the same time – and to win on both – made all of the stress totally worth it.

"It's definitely shaped my career since then as I'm picking up more cases for people in similar situations, which goes to show just how often people are finding out their spouse has hidden away wealth. I made a comment a few years ago about how we might see time limits on divorce settlements able to be set aside – it's not come up yet, but it will certainly be interesting to see the law develop further in this area when it does.

"On a personal level, these two women were lied to and wronged by their husbands during their divorces, which just adds even more stress to an already horrible situation. It was immensely satisfying to see the husbands get their comeuppance, and to make it easier in the future for the victims of these situations to get the justice they deserved." Ros Bever – Partner
There's still some way to go: the high-profile case of Akhmedov v Akhmedova has seen Russian billionaire Farkhad Akhmedov repeatedly dodge his £453m divorce settlement from the High Court by hiding assets, including a $490m superyacht, in corporate holdings – a move which was upheld by a Dubai court last year.
While the burden of proof now lies with the person accused of hiding assets, there are increasingly elaborate ways being used to hide wealth from a former spouse in the divorce proceedings.
What's her advice for couples who want to avoid the same fate?
Expert Opinion

"Pre and post-nups are always a good way to protect wealth in a relationship. Post-nups in particular are handy for when circumstances change – perhaps someone's business has started to do really well, or they inherit property or other assets that transforms the couple's financial situation. A lot of couples also sign them after a bad turn in the marriage as a way of sensibly approaching the worst-case scenario.

"If you're in the thick of the divorce and suspect your ex has been hiding away assets, then talking to a lawyer is the best bet. Each case is incredibly dependent on the circumstances and a qualified professional can best give advice on your situation. My advice to everyone, though, is to just tell the truth because the lies will be found out." Ros Bever – Partner
Read more about Irwin Mitchell's expertise in Divorce and Family Law.