Families Take Hackney SEND Funding Challenge To Court Of Appeal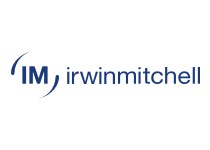 25.03.2020
Campaigners Continuing Legal Challenge
The families of children affected by the London Borough of Hackney's policies on special educational needs and disability (SEND) are set to take their legal challenge to the Court of Appeal tomorrow.
The families brought a challenge to Hackney Council's decision taken in early 2018, to make changes to the council's use of 'resource levels' which determines the level of funding that schools receive to meet a child's needs. In Hackney, funding to meet needs that have been identified in Education, Health and Care Plans ("EHC Plans") is allocated according to a system made up of five bands.
In early 2018 Hackney Council took a decision to reduce the amount of funding allocated to each of these bands by five per cent, which the families say was made without the consultation of the families involved.
The High Court handed down a judgment in April 2019 which determined that Hackney Council had made the decision to reduce the funding in these bands lawfully, and the judicial review challenge was dismissed.
Following legal submissions by specialist public law and human rights lawyers at Irwin Mitchell on behalf of the families, the Court of Appeal has granted permission for a hearing appealing the judgment.
The appeal hearing will focus on whether the council should have consulted with parents and schools before reducing the funding available in each band.
Irwin Mitchell's specialist Public Law and Human Rights team is acting for four families who have concerns that their children, who have a range of needs, are not being given access to the level of educational support they require, and that there was a failure to consult with them when decisions were made to reduce the funding for the bandings.
The hearing will take place on 26 March. Due to the current issues surrounding Covid-19, the hearing will take place remotely, with the judges and lawyers on both sides appearing by video link. The families' barristers are David Wolfe QC from Matrix Chambers, and Khatija Hafesji from Monckton Chambers.
Expert Opinion

"Families in Hackney remain concerned that there is not enough funding in place to support the needs of children with SEND.

Our clients believe that when cuts are made to resources that are vital to meet the needs of children with disabilities, that appropriate consultation should be undertaken before any decisions are reached.

This appeal will specifically look at whether councils should be required to undertake such consultations under section 27 of the Children and Families Act 2014. This is an important issue because it will help clarify what councils should do in the future when they are proposing to make cuts to services in their area, and whether they should be consulting with parents and schools before making changes, cuts and reductions.

Our clients are therefore very pleased that the Court of Appeal has granted permission for this challenge to be heard."

Caroline Barrett – Senior Associate Solicitor
SEND Action, a national campaign group regarding cuts to special education needs provision, said that the lack of consultation with parents was having a significant impact.
A spokesperson said: "As in previous years, we're seeing a number of local authorities make covert cuts by reducing High Needs funding band levels, in some case significantly. This leaves mainstream schools with insufficient funding to meet the cost of provision for pupils with SEND, and undermines inclusion.
"Consultation is vital in order to fully understand the impact of cuts on disabled children and young people and factor that into decision-making. The Government's recent proposals to constrain local authorities funding flexibility is likely to lead to further SEND cuts, so it's particularly important that the duty to consult is protected."
The appeal will specifically concern the wording of section 27 of the Children and Families Act 2014, and in particular whether councils are under a duty to conduct broad consultation before determining whether to make any changes to education, health, and social care provision in their area.
Section 27 of the Children and Families Act 2014 requires local authorities to keep provision in their area under review, and to ensure there is sufficiency of provision. It also sets out specific consultation duties that rest with local authorities in relation to this.
Case Studies
Hope Dixey
Hope has a rare genetic condition called glutaric acidemia which means her body cannot break down certain foods.
The five-year-old who attends Thomas Fairfield Community School, uses a frame to walk and is largely non-verbal – she communicates by Makaton sign language.
Hope, who is cared for by her grandparents John and Hilary Roden, has an EHC Plan which dates from when she was two-years-old.
Sade Biggs
Sade, who is 17, has been diagnosed with narcolepsy and cataplexy. These conditions mean that Sade has excessive and persistent day time sleepiness and can experience temporary loss of control of muscles. She requires medication so that she does not fall asleep when eating and walking and often misses information in class due to her condition
Sade attends New City College Hackney. Her mum Dana Thompson had to apply four times before she was eventually deemed eligible for an EHCP in April.
Dana, 47, said: "As parents and carers of children with disabilities we feel that important decisions which directly affect our children's education, like the decision taken by the council to cut SEND funding, are often taken behind closed doors.
"Our children are vulnerable and we have to be their voice, but if we aren't given the opportunity to speak up for them before decisions are made, then our children's voices go unheard. When those decisions are made and we are excluded from the process, it's too late and we can't do anything about it.
"I sincerely hope that this will be resolved so that in the future so that vulnerable children and their parents and carers will not be excluded from the decision–making process, but will be given the chance to have their views heard and to be taken into account"
The other two families instructed by Irwin Mitchell cannot be named for legal reasons.
Find out more about Irwin Mitchell's expertise in handling public law cases