Daughter Wins Half Of Mother's Estate After Two Wills Cutting Her Out Deemed Invalid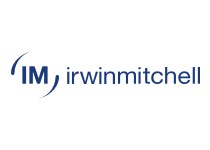 28.05.2020
Jean Clitheroe Ruled To Have Died Intestate
A daughter has been awarded half of her mother's £325,000 estate after a lengthy court battle to have her two wills ruled invalid.
Jean Clitheroe died in 2017, leaving her estate to its entirety to her son, John. While two wills had been made, her daughter Susan Bond was cut out of both; Jean said Sue was 'a shopaholic and would just fritter it away'; the second will made wider allegations of theft from the property of Jean's deceased daughter, Debra.
While John said both wills were valid, Susan argued the allegations were untrue as Jean had a complex grief reaction to Debra's death which poisoned her mind against Susan, and that John had encouraged this in order to inherit all of the estate.
The judge found that while John hadn't interfered Susan and Jean's relationship, there was enough evidence showing Jean suffered from an 'affective grief disorder' and that Susan had no noteworthy shopping habits. The 2010 and 2013 wills were both struck out and Jean was ruled to have died intestate.
Will dispute experts at national law firm Irwin Mitchell say the case is sad, but unfortunately a common example of how will disputes can form where mental capacity is a concern – but a 'Golden Rule' can be applied in these situations.
Expert Opinion

"After years of irrational and upsetting behaviour from her mother, Susan must feel relieved to have her side of the story recognised with this judgment. However, all of this could've been avoided if the Golden Rule had been applied.

"The Golden Rule is to get a capacity assessment, ideally from an experienced psychiatrist, to confirm the position either way. These are useful if the person making the will is elderly, has a poor mental health record, or takes medication that could affect their reasoning, among other examples.

"If there's a report in place confirming the person's capacity to make a will, this can be a huge help in making sure the will is admitted to probate and prevent a huge amount of heartache later on." Nicola Bushby – Partner
Family feuds can be gruelling, particularly if there are any doubts about mental capacity – and the experts' advice is to tackle the issues head on, where possible.
Nicola continued: "If you're the one making a will, it's always best to try and be as transparent as possible and to have those conversations with your loved ones, even if they're difficult. Confronting one's mortality is never an easy thing, but it will help save a lengthy and emotionally draining dispute in the courts.
"As always, making sure the will is valid – the best option is to go for a solicitor or other professional will writing service – and to keep in mind that Golden Rule."
The judgment can be found here.