Clifford Chance | Clifford Chance announces new strategic leadership for People and Talent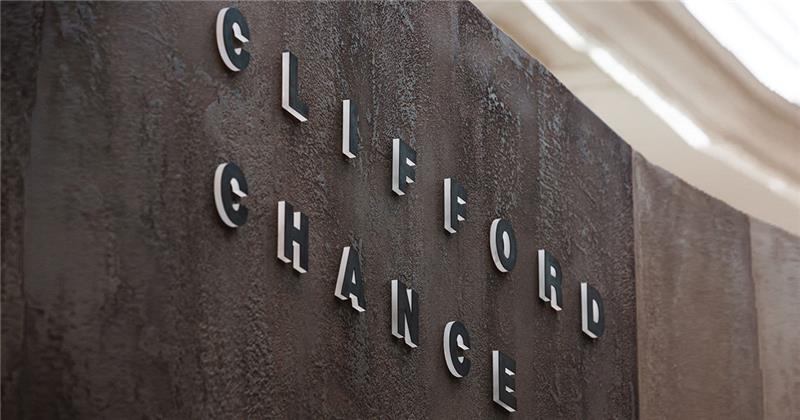 Clifford Chance announces new strategic leadership for People and Talent
Clifford Chance today announces the appointment of Grant Eldred as Chief People Officer and Chinwe Odimba-Chapman as Global Partner for Talent in two newly created positions, as the firm develops its global leadership for People and Talent. The appointments follow the announcement of the impending retirement of Laura King, currently Global Head of People and Talent.
Grant, an highly experienced senior HR leader and currently Global Head of HR Transformation at Goldman Sachs, will join Clifford Chance in April. He will drive the development and implementation of an ambitious People strategy for the firm as well as heading the global HR function. He will sit on the firm's global Executive Operations Group.
Given the strategic importance of people and talent to Clifford Chance, and to complement the role of the Chief People Officer, the firm has also appointed Chinwe to the new position of Global Partner for Talent. Chinwe, who has been with Clifford Chance for nearly 20 years, will join the firm's Executive Leadership Group, where she will bring extensive expertise as a highly regarded employment partner, and experience as a change agent for inclusion. Grant and Chinwe will work closely with Tiernan Brady, Global Head of Inclusion, to deliver against the firm's determined and progressive global People and Inclusion agendas.
Global Managing Partner Matthew Layton comments:
'Laura has done a phenomenal job over the past 13 years, leading our People and Talent strategies and helping to transform our thinking and processes in this area. We are extremely grateful for the huge contribution she has made to the firm. As we look to the future and continue to invest in our most important asset, our people, we have put in place new leadership that will enable us to deliver on our ambitious People, Talent and Inclusion strategies today and into the years to come.
I'm delighted to see Grant join the firm in this critical leadership role. Our global People strategy includes significant industry leading commitments and, following his hugely successful tenure at Goldman Sachs and deep HR leadership experience, we look forward to Grant helping us to set new standards for excellence in our sector.
I'm also delighted to welcome Chinwe onto the ELG as Global Partner for Talent. Chinwe is fantastically well placed to add value in this role, and will bring the challenge and fresh perspectives that will enrich our strategic decision-making.
Working collaboratively, our CPO, our Global Partner for Talent and our Global Head of Inclusion bring an exceptionally strong combination of high level senior capabilities to Clifford Chance. '
Grant Eldred joins Clifford Chance from Goldman Sachs after 15 years in a number of global leadership roles. Grant's most recent roles include leading the global HR Transformation program, managing HR infrastructure and directing the business through Brexit. He has spent three years in Bengaluru as the Chief People Officer of Goldman Sachs' business in India, during a period of significant business growth and innovation and has also held leadership roles in Reward, Benefits and Wellness in London and New York.
Grant Eldred comments: 'Clifford Chance has made huge strides on its global People strategy and has demonstrated leadership, growth, innovation and undeterred ambitions in complex environments. I look forward to leading on Clifford Chance's People agenda and working alongside Chinwe, Tiernan and the firm's wider leadership groups across the globe.'
Chinwe Odimba- Chapman comments: 'For all businesses, talent and culture is now one of the most important levers for organisational success. Navigating the complexity of generational shifts, technology, regulation and the fast-advancing ESG agenda has become even more challenging with Covid. To achieve our vision, and as a leading professional services firm, we have to confront these issues and ensure questions about people and culture sit at the heart of all we do. I am proud to have the opportunity to help drive this agenda at Clifford Chance.'