Clifford Chance | Clifford Chance advises on Compass Group's £2 billion capital raise, the largest COVID-19 related capital raise to date; the mandate follows shortly after the firm advised Informa on its £1 billion placing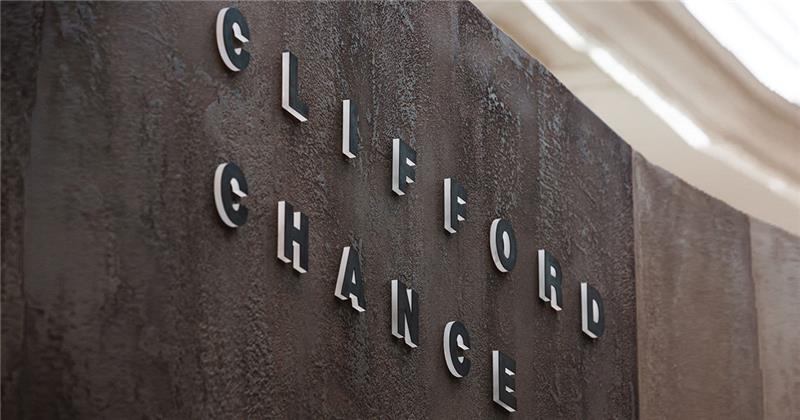 Clifford Chance advises on Compass Group's £2 billion capital raise, the largest COVID-19 related capital raise to date; the mandate follows shortly after the firm advised Informa on its £1 billion placing
International law firm Clifford Chance advised a syndicate of banks, consisting of Goldman Sachs, Morgan Stanley, Barclays and BofA Securities, on a primary share issuance by Compass Group PLC – the FTSE 100 world leading food services company, raising gross proceeds of approximately £2 billion. The transaction is the largest capital raise by a company listed on the London Stock Exchange in the past 12 months and also the largest globally since the Covid-19 pandemic began.
The transaction was structured by way of an accelerated book-build process, using a "cashbox" structure alongside a subscription by directors/senior managers of Compass and an offer of new shares made by Compass on the FinTech platform, PrimaryBid, to provide retail investors with an opportunity to participate. It was the first major transaction to have used the PrimaryBid platform in order to allow retail investors to participate in a capital raise.
The placing was comprised of new ordinary shares in Compass representing approximately 12.3% of its existing issued share capital. The gross proceeds of £2 billion will be used by Compass to strengthen its balance sheet and liquidity position and reduce leverage to deal with the current challenging environment.
Following its role advising Informa on its £1 billion capital raise in April 2020, Clifford Chance has now acted on the two largest UK capital raises by listed companies completed since the COVID-19 pandemic began (and the two largest completed UK capital raisings in the past 12 months).
Clifford Chance is currently advising a broad range of corporate clients on the implications of COVID-19 and the corporate finance options available to them, such as equity capital raises.
The Clifford Chance team, all based in London, was led by Partner Simon Thomas, alongside Senior Associate James Koessler, and also included Associate Phoebe Richardson and Trainee Molly Margiotta.