Clifford Chance | Clifford Chance advises J.P. Morgan on EUR 1.5 billion notes issue of ADLER Group and tender offer for EUR 500 million notes of ADLER Real Estate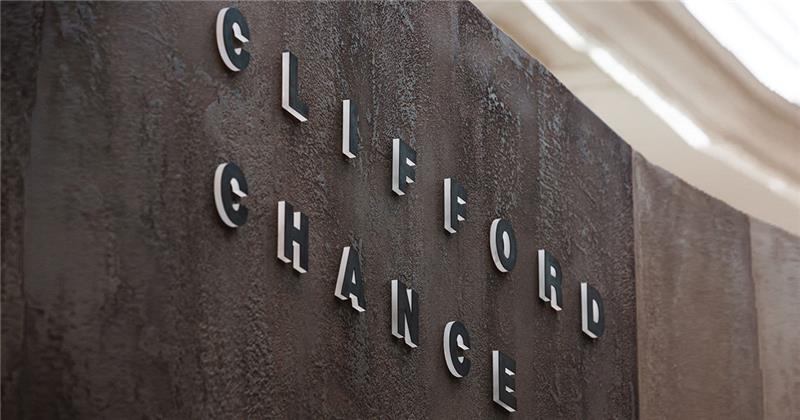 Clifford Chance advises J.P. Morgan on EUR 1.5 billion notes issue of ADLER Group and tender offer for EUR 500 million notes of ADLER Real Estate
20 January 2021
Clifford Chance advises J.P. Morgan on EUR 1.5 billion notes issue of ADLER Group and tender offer for EUR 500 million notes of ADLER Real Estate
International law firm Clifford Chance has advised J.P. Morgan and the joint bookrunners Barclays and Deutsche Bank on the placement of fixed rate notes with a total volume of EUR 1.5 billion of residential real estate company ADLER Group S.A. The notes consist of two tranches: the first one with a volume of EUR 700 million and a fixed annual coupon of 1.875 percent is due 2026, the second one with an amount of EUR 800 million has a term until 2029 and a fixed annual coupon of 2.250 percent. The notes are listed on the Euro MTF market of the Luxembourg Stock Exchange.
Simultaneously, the Clifford Chance team also advised J.P. Morgan as Dealer Manager on the tender offer of Adler Real Estate AG, a subsidiary of ADLER Group S.A., to buy back EUR 500 million notes with a coupon of 1.500 percent issued in 2017 and due in December 2021. The net proceeds from the issuance of the notes will be used to refinance existing indebtedness, including the tender offer.
---
Want to share your news with your industry? Submit a press release.
---
Top 1000 Companies Ranked by Revenue – in Multiple Sectors & Countries.
---
Clifford Chance regularly advises J.P. Morgan in relation to transactions of ADLER Group (formerly ADO Properties), most recently in November 2020 on the placement of a EUR 400 million bond or on the successful subscription rights offering and rump placement of ADO Properties in July last year. This offering followed ADO Properties' acquisitions of Consus Real Estate AG as well as ADLER Real Estate AG in January last year, creating the fourth-largest listed residential real estate company in Europe.
The Clifford Chance team advising J.P. Morgan on the current notes issue and the tender offer comprised partner Sebastian Maerker, senior associates David Santoro and Wolfgang Ettengruber as well as associate Sarah Buschmann (all Capital Markets, Frankfurt).
Clifford Chance berät J.P. Morgan bei 1,5 Milliarden Euro Schuldverschreibungen der ADLER Group und Rückkaufangebot für 500 Millionen Euro Schuldverschreibungen der ADLER Real Estate AG
Die internationale Anwaltssozietät Clifford Chance hat J.P. Morgan und die Joint Bookrunner Barclays und Deutsche Bank bei der Emission von Schuldverschreibungen des Luxemburger Wohnimmobilienunternehmens ADLER Group S.A. im Gesamtvolumen von 1,5 Milliarden Euro beraten. Die Schuldverschreibungen bestehen aus zwei Tranchen: die Erste verfügt über ein Volumen von 700 Millionen Euro, einen festen jährlichen Kupon von 1,875% und ist 2026 fällig; die zweite Tranche mit einem Volumen von 800 Millionen Euro hat eine Laufzeit bis 2029 und einen festen jährlichen Kupon von 2,250%. Die Schuldverschreibungen wurden am Euro MTF der Luxemburger Börse gelistet.
Gleichzeitig hat das Clifford Chance-Team J.P. Morgan als Dealer Manager beim Rückkaufangebot von Schuldverschreibungen über 500 Millionen Euro der Adler Real Estate AG, einem Tochterunternehmen der ADLER Group, beraten. Die 2017 emittierten Schuldverschreibungen haben einen jährlichen Kupon von 1,500% und eine Laufzeit bis Dezember 2021. Der Nettoerlös aus den Schuldverschreibungen wird zur Refinanzierung bestehender Schulden verwendet, einschließlich des Rückkaufangebots.
Clifford Chance berät J.P. Morgan regelmäßig in Zusammenhang mit Transaktionen der ADLER Group (vormals ADO Properties), zuletzt im November 2020 bei der Emission einer 400 Millionen Euro-Anleihe oder bei dem erfolgreichen, vollständig gezeichneten Bezugsrechtsangebot und Rump Placement von ADO Properties S.A. im Juli vergangenen Jahres. Dieses Angebot erfolgte im Anschluss an die Übernahme der Consus Real Estate AG sowie der ADLER Real Estate Aktiengesellschaft durch ADO Properties, wodurch Europas viertgrößte börsennotierte Wohnimmobiliengesellschaft entstand.
Das Clifford Chance-Team, das nun bei den aktuellen Schuldverschreibungen und dem Rückkaufangebot beriet, umfasste Partner Sebastian Maerker, die Senior Associates Wolfgang Ettengruber und David Santoro sowie Associate Sarah Buschmann (alle Capital Markets, Frankfurt).