Clifford Chance | Clifford Chance advises Helical plc on letting of Kaleidoscope to Tik Tok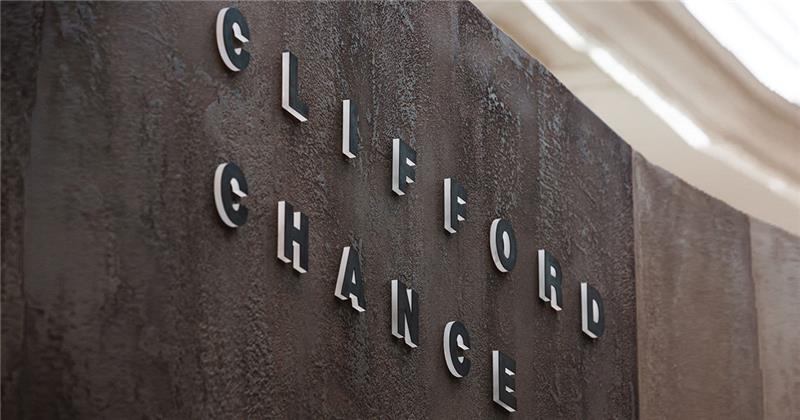 Clifford Chance advises Helical plc on letting of Kaleidoscope to Tik Tok
Clifford Chance has advised long standing client Helical plc on the letting of the whole of their new over-station development, Kaleidoscope, to tech unicorn Tik Tok Technologies UK limited.
Tik Tok has taken a 15 year lease at Kaleidoscope, a 88,500 sq ft office building which has been constructed above the Farringdon East Crossrail Station.
---
Want to share your news with your industry? Submit a press release.
---
Top 1000 Companies Ranked by Revenue – in Multiple Sectors & Countries.
---
Kaleidoscope was the first over station development to complete on the Crossrail Line. The property offers a 5,000 sq ft roof terrace with views across London, whilst also sitting adjacent to the green space of Charterhouse Square and utilises the Citigen District Network for its heating and cooling to deliver low carbon energy. It is situated in Farringdon which sits at the heart of London's "Culture Mile", an area that is being transformed into a diverse arts and cultural hub celebrating the City of London's future and its two thousand year history.
Clifford Chance has advised Helical on the Farringdon East Crossrail over-station development since the project began, starting with the acquisition from the former landowner and the deal with Transport for London in 2018, then the development and construction of the site through to the letting of the whole building to TikTok.
Matthew Bonning-Snook, Property Director at Helical, commented "We set out to deliver an architecturally striking and characterful building which would suit the fast growing creative and tech companies which are attracted to this highly accessible location. Kaleidoscope offers this together with excellent tenant amenities including a spectacular roof terrace and strong environmental credentials, thereby clearly responding to today's requirements for wellness and sustainability. As a platform for billions of creators worldwide TikTok is a perfect business for both the building and the area's ambition to be a destination for culture and creativity."
Ian Painter, lead partner on the transaction, commented, " We were very pleased to work with the Helical team once again to help them continue to develop their top quality office portfolio and to support them through the full life cycle of their asset. Kaleidoscope is a fantastic building and, against the backdrop of Covid-19, this letting represents a significant vote of confidence in the London office market which continues to see strong demand for well-located Grade A office buildings with superb tenant amenities in central London. Over-station developments are a niche area of our development expertise given their complexity and interlocking issues with the railway infrastructure beneath and it has been exciting to see this project come to fruition."
Clifford Chance regularly advises Helical plc on its big ticket transactions including in relation to joint ventures, acquisitions, disposals, forward fundings and key lettings.
Working alongside Ian, the Clifford Chance team included Associate Ivan Yuen and Senior Associate Melissa Sykes advising on the real estate aspects. London Head of Real Estate and Head of Planning and Environment Nigel Howorth, supported by Senior Associates Katie Kempthorne and Elizabeth Hardacre, advised on planning. Construction advice was provided by UK Head of Real Estate Construction Marianne Toghill supported by Senior Associate Adam Waite and Associate Clare Simmons. Partner and Co-head of the firm's Global Real Estate sector Jane Cheong Tung Sing supported by Associate Marcus Tadros advised on Real Estate Finance. Property litigation advice was provided by Director of Property Litigation Ben Hatton and Energy & Infrastructure advice was provided by Partner Michael Pearson and Associate Alain Dodds. Specialist additional advice was provided by Partner Michael Lyons and Partner Alistair Woodland.