Clifford Chance | Clifford Chance advises banking syndicate on EUR 182m Instone Real Estate subscription rights offering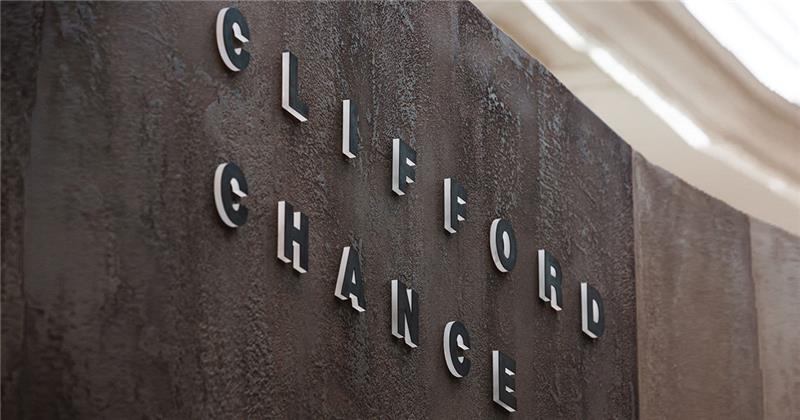 Clifford Chance advises banking syndicate on EUR 182m Instone Real Estate subscription rights offering
30 September 2020
Clifford Chance advises banking syndicate on EUR 182m Instone Real Estate subscription rights offering
International law firm Clifford Chance has advised a banking syndicate led by Credit Suisse and Deutsche Bank on the successful subscription rights offering of leading residential developer Instone Real Estate Group AG.
The EUR 182 million capital increase comprised an offering of 9,863,556 new shares to existing shareholders at a price of EUR 18.20, as well as a concurrent offering of 136,444 fractional shares with excluded subscription rights, to qualified investors in private placements. At the end of the subscription rights trading period, over 98 percent of rights had been exercised by shareholders. The remaining new shares were successfully placed with institutional investors.
Instone Real Estate intends to use the proceeds to make incremental project acquisitions over the next 6 to18 months with an aggregate expected gross development value of at least EUR 1.5 billion.
Credit Suisse and Deutsche Bank acted as joint global coordinators together with UniCredit AG and MainFirst AG acting as joint lead managers in the offering which featured a hard-underwriting commitment from the syndicate.
Philipp Klöckner, Capital Markets partner at Clifford Chance in Germany, commented: "We are pleased that our team was able to support Credit Suisse and Deutsche Bank with advice throughout the project on several complex features in the German market."
The international Clifford Chance team advising the bank syndicate comprised German and US Equity Capital Markets specialists, partners Philipp Klöckner and George Hacket, senior associate David Santoro and associates Andrei Manea and Elizabeth van de Sande (all Frankfurt); as well as for tax matters, partners Olaf Mertgen (Frankfurt) and Avrohom Gelber (New York) together with senior associate Nadine Schader (Frankfurt) and associate Sean Smestad (New York).
Clifford Chance berät Bankenkonsortium bei 182 Millionen Euro Bezugsrechtsangebot von Instone Real Estate
Die internationale Anwaltssozietät Clifford Chance hat ein Bankenkonsortium unter Führung von Credit Suisse und Deutsche Bank beim erfolgreichen Verkaufsangebot für eine Bezugsrechtsemission des führenden Immobilienentwicklers Instone Real Estate Group AG beraten.
Die Kapitalerhöhung von rund 182 Millionen Euro umfasste ein Angebot mit 9.863.556 neuen Aktien im Wert von je 18,20 Euro an bestehende Aktienhalter. Gleichzeitige wurden weitere 136.444 Bruchteilsaktien unter Ausschluss des Bezugsrechts an qualifizierte Investoren im Rahmen von Privatplatzierungen angeboten. Am Ende der Bezugsrechtshandelsperiode hatten über 98 Prozent der Aktionäre ihre Rechte ausgeübt. Die restlichen neuen Aktien wurden bei institutionellen Investoren platziert.
Den Erlös wird Instone Real Estate für schrittweise Projektakquisitionen in den nächsten 6 bis 18 Monaten mit einem erwarteten Bruttoentwicklungswert von insgesamt mindestens 1,5 Milliarden Euro verwenden.
Credit Suisse und Deutsche Bank fungierten als Joint Global Coordinator, UniCredit AG sowie Main First AG als Joint Lead Manager bei diesem Angebot, das eine harte Underwriting-Verpflichtung seitens des Bankenkonsortiums beinhaltete.
Philipp Klöckner, Partner im Bereich Capital Markets bei Clifford Chance in Deutschland, kommentiert: "Wir freuen uns, dass wir die Credit Suisse und die Deutsche Bank während des gesamten Projekts bei mehreren komplexen Besonderheiten des deutschen Marktes beratend unterstützen konnten."
Das internationale Beratungsteam von Clifford Chance bestand aus Rechtsberatern für Deutsches und US-Aktien-Kapitalmarktrecht und umfasste die Partner Philipp Klöckner und Dr. George Hacket, Senior Associate David Santoro und die Associates Andrei Manea und Elizabeth van de Sande (alle Frankfurt) sowie die Partner Olaf Mertgen (Frankfurt) und Avrohom Gelber (New York) und Senior Associate Dr. Nadine Schader (Frankfurt) sowie Associate Sean Smestad (New York) für steuerrechtliche Aspekte.