Clifford Chance | Clifford Chance advises bank syndicate on alstria office EUR 350m bond issue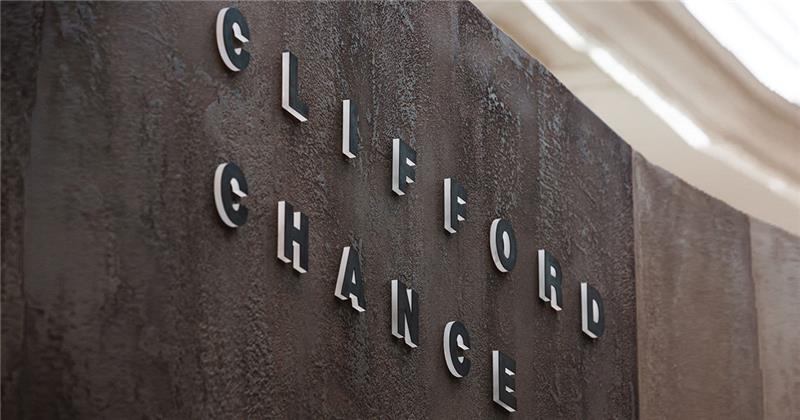 Clifford Chance advises bank syndicate on alstria office EUR 350m bond issue
30 June 2020
Clifford Chance advises bank syndicate on alstria office EUR 350m bond issue
International law firm Clifford Chance has advised a banking syndicate comprising BNP Paribas, Morgan Stanley and UniCredit as joint bookrunners on the successful placement of a corporate bond of alstria office REIT-AG with a total nominal value of EUR 350 million.
The unsecured bond with a coupon of 1.500 percent matures in 2026 and was issued on 23 June 2020 with a BBB rating by Standard & Poor's. It will be admitted to trading on the regulated market of the Luxembourg Stock Exchange.
alstria office REIT-AG is the leading real estate manager for German office property with a portfolio of 112 buildings and 1.5 million square meters of lettable space.
Clifford Chance regularly advises the bookrunners on alstria's capital measures. The team advising the banking syndicate comprised partner Sebastian Maerker with associates Wolfgang Ettengruber and Moje Salzmann (all banking and capital markets, Frankfurt).
Christian Keilich, partner and Head of Real Estate at Clifford Chance in Frankfurt, comments: "We are pleased that our market-leading capital markets team around Sebastian Maerker has again advised on a major real estate bond. Bonds are becoming an increasingly relevant financing instrument in the real estate industry as well. In times of a zero-interest policy, they attract a wide range of real estate-related investors with quite attractive yields. For real estate enterprises, they often offer greater flexibility and other advantages over conventional forms of financing. This is not just true for large enterprises like alstria, but also for mid-sized market participants without particular capital market experience, who are increasingly looking at bonds. One example is the EUR 50 million bond issue of real estate developer Groß & Partner on which Clifford Chance advised in February 2020".
Clifford Chance berät Bankenkonsortium bei EUR 350 Millionen-Anleihe von alstria
Die internationale Anwaltssozietät Clifford Chance hat ein Bankenkonsortium aus BNP Paribas, Morgan Stanley und UniCredit als Joint Bookrunner bei der erfolgreichen Platzierung einer Unternehmensanleihe der alstria office REIT-AG mit einem Gesamtnennbetrag von 350 Millionen Euro rechtlich beraten.
Die unbesicherte Anleihe mit einem Kupon von 1,500 Prozent wird 2026 fällig und wurde am 23. Juni 2020 mit einem BBB-Rating von Standard & Poor's ausgegeben. Sie wird zum Handel im regulierten Markt der Luxemburger Börse zugelassen.
Die alstria office REIT-AG ist mit einem Portfolio von insgesamt 112 Gebäuden und einer vermietbaren Fläche von 1,5 Millionen Quadratmetern der führende Immobilienmanager für deutsche Büroimmobilien.
Clifford Chance begleitet regelmäßig die Emissionsbanken bei Kapitalmaßnahmen von alstria. Das Beratungsteam umfasste Partner Sebastian Maerker sowie die Associates Wolfgang Ettengruber und Moje Salzmann (alle Bank- und Kapitalmarktrecht, Frankfurt).
Dr. Christian Keilich, Partner und Leiter Real Estate bei Clifford Chance in Frankfurt: "Wir freuen uns, dass wir mit dem marktführenden Kapitalmarkt-Team um Sebastian Maerker erneut zu einer großen Immobilienanleihe beraten haben. Anleihen werden als Finanzierungsinstrument in der Immobilienbranche immer relevanter. In Zeiten einer Nullzinspolitik ziehen sie mit recht attraktiven Renditen ein breites Spektrum immobilienaffiner Anleger an. Für Immobiliengesellschaften bieten sie oft höhere Flexibilität und andere Vorteile gegenüber herkömmlichen Finanzierungsformen. Das gilt nicht nur für große Unternehmen wie alstria, sondern auch für mittelständische Marktteilnehmer ohne besondere Kapitalmarkterfahrung, die das Thema zunehmend für sich entdecken. Ein Beispiel dafür ist die 50 Millionen Euro-Anleihe des Projektentwicklers Groß & Partner, zu der Clifford Chance im Februar 2020 beraten hatte."