Clifford Chance | Asset Investments: Clifford Chance advises Aquila Capital on strategic partnership with Daiwa Energy & Infrastructure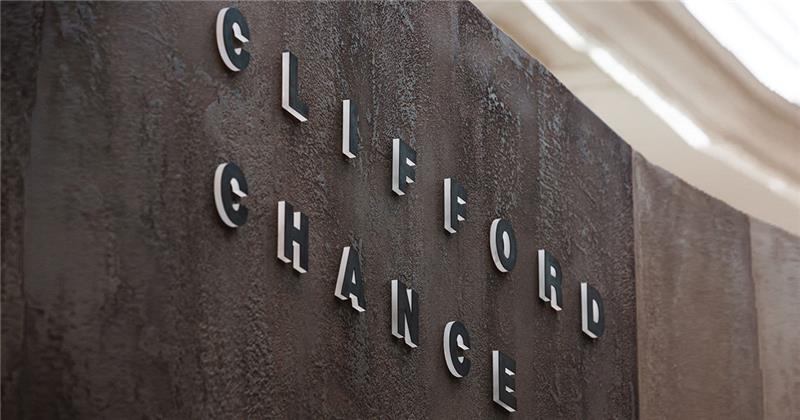 Asset Investments: Clifford Chance advises Aquila Capital on strategic partnership with Daiwa Energy & Infrastructure
6 December 2019
Asset Investments: Clifford Chance advises Aquila Capital on strategic partnership with Daiwa Energy & Infrastructure
International law firm Clifford Chance has advised asset investor Aquila Capital Holding GmbH on the agreement of a strategic partnership with Daiwa Energy & Infrastructure Co, Ltd, (DEI). DEI acquires a minority stake of 40 percent in Aquila Capital, whose founders Roman Rosslenbroich and Dieter Rentsch will continue to manage the company as majority stakeholders.
Aquila Group is an experienced and long-term investor in essential, real asset investments. Founded in 2001 the Group currently oversees EUR 9.5 billion in assets under management and administration for its clients worldwide (as at 31.10.2019).The firm invests in long-term trends in the renewable energy, social housing, green logistics, infrastructure, timber and agriculture sectors. DEI is a wholly owned subsidiary of Daiwa Securities Group Inc, the leading Japanese financial services provider. With this partnership, Aquila Capital strengthens its market position for tangible asset investments into Europe from Asian investors and at the same time opens up investment opportunities in the Asia-Pacific region.
The Clifford Chance team advising Aquila Capital comprehensively on M&A, IP and regulatory aspects of the transaction was led by partners Stefan Bruder and Thomas Krecek and comprised associate Arian Nazari-Khanachayi (all Corporate/M&A, Frankfurt), partner Josef Brinkhaus (Tax, Frankfurt), partner Gregor Evenkamp and counsel Alexandra Uhl (both Finance Regulatory, Frankfurt) as well as partner Claudia Milbradt and Associate Günter Barth (both IP, Düsseldorf).
Stefan Bruder, acting as co-leading partner on the transaction, comments: "We are pleased to have been able yet again to contribute to the deal our internationally informed experience on successful M&A transactions in the European asset management sector."
In addition, Heuking Kühn Lüer Wojtek has provided comprehensive legal advice to Aquila Capital on the transaction.
Inhouse at Aquila Capital, Florian Becker, Chief Operating Officer & General Counsel, led on the legal aspects of the transaction.
Sachwertinvestitionen: Clifford Chance berät Aquila Capital bei strategischer Partnerschaft mit Daiwa Energy & Infrastructure
Die internationale Anwaltssozietät Clifford Chance hat den Sachwertinvestor Aquila Capital Holding GmbH bei der Vereinbarung einer strategischen Partnerschaft mit Daiwa Energy & Infrastructure Co., Ltd., (DEI) beraten. DEI erwirbt dabei eine Minderheitsbeteiligung von 40 Prozent an Aquila Capital, deren Gründer Roman Rosslenbroich und Dieter Rentsch das Unternehmen auch künftig führen und die Mehrheit halten werden.
Die Aquila Gruppe ist ein erfahrener und langfristiger Sachwertinvestor. Gegründet 2001 verwaltet sie derzeit 9,5 Mrd. Euro (AUA/AUM) für institutionelle Investoren weltweit (Stand: 31.10.2019). Das Unternehmen investiert in Langfristtrends in den Sektoren erneuerbare Energien, sozialer Wohnungsbau, grüne Logistik, Infrastruktur, Forst- und Landwirtschaft. DEI ist eine hundertprozentige Tochtergesellschaft der Daiwa Securities Group Inc, einem der führenden Finanzdienstleister in Japan. Durch die Partnerschaft mit DEI stärkt Aquila Capital ihre Marktposition für europäische Sachwertinvestitionen aus Asien und erschließt zugleich Investmentmöglichkeiten im asiatisch-pazifischen Raum.
Das Clifford Chance-Team für Aquila Capital beriet maßgeblich zu M&A-, IP- und regulatorischen Aspekten der Transaktion und umfasste die Partner Stefan Bruder und Dr. Thomas Krecek sowie Associate Dr. Arian Nazari-Khanachayi (alle Corporate/M&A, Frankfurt), Partner Dr. Josef Brinkhaus (Tax, Frankfurt), Partner Dr. Gregor Evenkamp und Counsel Dr. Alexandra Uhl (beide Finance-Regulierung, Frankfurt) sowie Partnerin Dr. Claudia Milbradt und Associate Günter Barth (beide IP, Düsseldorf).
Stefan Bruder, der als Co-Lead Partner in der Transaktion beriet, sagte: "Wir freuen uns, dass wir hier erneut unsere international fundierte Erfahrung aus erfolgreichen M&A-Transaktionen im europäischen Asset-Management-Sektor einbringen konnten."
Zudem hat Heuking Kühn Lüer Wojtek Aquila Capital bei der Transaktion umfassend rechtlich beraten.
Inhouse leitete die Transaktion aus rechtlicher Sicht Dr. Florian Becker, Chief Operating Officer & General Counsel von Aquila Capital.