Bristol Student With Sight Problems Develops Software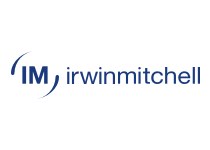 17.09.2020
Man Awarded First-Class Degree After Instructing Lawyers To Help Him Access Rehabilitation
A Bristol student who sustained a major eye injury in a crash has helped use his experience to drive inspiration for development of music software for people living with visual impairment.
Ché Leader, 24, was a front seat passenger in a car being driven by his friend which was involved in an accident with an oncoming vehicle nearly three years ago. Another friend was a passenger in the back. They were all returning from a music festival that Ché had performed at when the collision occurred.
Ché, originally from Newham, East London, was taken to hospital by ambulance. He had sustained a traumatic injury to his left eye, as well as a split tongue, broken nose and a chipped tooth.
He was shortly due to begin an integrated masters degree at the dBs Music school in Bristol, studying sound and design for games and apps.
Following the accident, Ché, whose eyesight was permanently damaged in the accident, instructed expert serious injury lawyers at Irwin Mitchell to investigate what happened. The legal team successfully secured a six-figure settlement to help Ché access specialist therapies to aid with his recovery and continue with his studies, with additional support from his university. He is now speaking out on his experience as National Eye Health Week approaches.
Having suffered the injury shortly before beginning his university course, Ché used his love of music as motivation for one of his final year projects 'Innovation In Sound'.
Using accessible technology that he had worked on throughout his final year of university, Ché created an experience that allowed people with visual impairment to have control over electronic music whilst giving them the perception that they could almost feel the sound.
Expert Opinion

"Through our work, we often see people who find their lives changed dramatically following an accident, and Ché has had to endure multiple surgeries to his eye as well as ongoing psychological symptoms as a result of what happened.

It is incredible to hear how well Ché is doing after what he has gone through.

For anyone going through similar experiences, Ché is a great example of how determination can help you get your life back on track. The fact that he has continued his studies and chosen to focus on ways in which software can be developed and applied to assist others who are also visually impaired is impressive.

While we have continued to support him throughout his recovery we urge road users to remain vigilant and stay safe at all times, to prevent others from suffering in the way Ché has."

Declan French – Solicitor
Following the crash in August 2017, Ché has been left with an impairment in his vision depth perception. He now requires specialist-made eyewear.
Ché's injuries have caused him to suffer from significant pain. He has required a number of specialist eye operations in both Bristol and London. This has had a psychological impact, causing fatigue, mood changes, loss of concentration and flashbacks.
Despite the ongoing problems, Ché completed his university course in May, achieving first class honours. He has lived independently and managed to return to work part time at a coffee shop to support his studies.
As well as developing technology which allows people with impaired vision to experience and interact with digital music, Che has also been developing musical projects under the name of 'Rivibes.'
He said: "The last few years have been really difficult for me. I had no warning of the collision and just remember the air bags going off and feeling my nose, left eye and face hit them with a force.
"Following the accident, it would have been easy for me to just give up on my studying and moving to a completely new city, but I was determined to try and live as normal a life as possible despite my injuries and not let it delay my further education.
"I am still suffering the after effects of the accident, both physically and emotionally, almost three years on, but I am able to complete most things independently now, even though it often takes me longer than it did before.
"I have had to go through a lot of operations on my eye and am now visually impaired, but the silver lining is that it inspired me to focus on developing applications for new software and take my studies and career aspirations in a different direction. My music project has been heavily inspired by my own visual impairment, as it made me realise how easy it can be to adapt every day hobbies and practices to make them accessible.
"I am grateful for all the support over the years, including help from the university to get me to where I am today. I gained a First, which is beyond what I thought I could ever achieve, and I did this while also touring America during my final year of university.
"My family, friends and housemates have also been an amazing support to me, and I couldn't have got through this without them.
"With my course coming to an end now, I am now looking forward to what the future holds."
National Eye Health Week 2020 runs from 21 to 27 September and aims to inspire and educate people on the importance of eye health and why they should go for regular sight tests.
Find out more about Irwin Mitchell's expertise in handling serious injury cases