Boy Diagnosed With Erb's Palsy Following Failings During Birth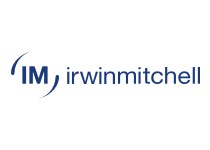 20.12.2019
Mum Calls For Lessons To Be Learned
A mum has called for lessons to be learned after a hospital trust admitted failings during her son's birth which resulted in him being born with a disability.
Nathan Rousso has been diagnosed with Erb's palsy, a disability affecting the nerves in his arm, following difficulties during his birth at Doncaster Royal Infirmary.
His condition means he continues to struggle with a host of activities. He cannot catch a ball or get washed or dressed independently.
Following his diagnosis, his mum Kelly Rousso, 41, instructed expert medical negligence lawyers at Irwin Mitchell to investigate Nathan's care under Doncaster and Bassetlaw Teaching Hospitals NHS Foundation Trust.
The Trust has admitted a number of failings. These include that staff should have consulted Kelly on whether Nathan, now eight, should be delivered naturally or by caesarean and the risks associated with each option. Discussions regarding the difficulties of the birth should have been undertaken after Nathan was noted to be large in size on an ultrasound from 30 weeks, it added.
Following the birth of her previous two sons, the mum-of-three from Balby, believed that she would have to undergo a caesarean section if she had any more children.
The Trust admitted that if Nathan had been delivered by caesarean section he would have avoided his injury.
Expert Opinion

"This is a very worrying case in which Kelly believes her concerns regarding Nathan's birth were ignored.

"It is absolutely vital that parents are always able to make an informed choice in relation to the delivery of a child. It is Kelly's view that this did not happen.

"Nathan faces many challenges because of his disability which could have been easily avoided. While nothing will change what has happened, following the Trust's admissions, we are now working to ensure Nathan can access the specialist support and therapies he requires for his condition.

"It is important that lessons can be learned so that the issues seen in Nathan's case do not happen to others." Georgina Houston – Senior Associate Solicitor
Find out more about Irwin Mitchell's expertise in handling medical negligence cases
Kelly has two other children Ashley and Dylan, aged 15 and 14 respectively.
She found out she was expecting her third child at the end of 2010. She had always understood that Nathan would have to be delivered by caesarean section following advice provided to her following the birth of Dylan.
However, plans were made to induce her on 10 June 2011 and later that day, Nathan was born in a poor condition.
He has had to attend a number of appointments and also required two rounds of surgery in order to improve movement in his right arm.
Kelly said: "We are so proud of the determination that Nathan shows every day, although it is upsetting to see how he is beginning to notice a difference between his situation and his friends at school.
"While nothing will change what has happened, the admissions from the Trust are very welcome. I just want Nathan to try and live as normal a life as possible and receiving specialist physiotherapy will help him achieve that.
"It is tough to accept that the issues he continues to face could have potentially been avoided had Nathan been delivered differently. We just want to ensure that the problems seen in Nathan's birth do not happen again.
"It is vital that NHS Trusts listen to mums and take their concerns seriously. It is difficult to think that my concerns were not listened to properly and how things could have been different."