Appeal For Help After Selhurst Station Worker's Asbestos Cancer Death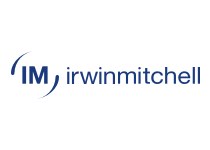 07.04.2021
Croydon Dad-Of-Two Died Weeks After Complaining Of Feeling Unwell
The devastated family of a former British Rail employee are appealing to his ex- workmates for help in establishing how he was exposed to the asbestos that killed him.
Raymond Leggatt, from Croydon, died eight weeks after doctors believed he had developed asbestosis. However, following his death a post-mortem examination revealed Raymond, known as Ray, had mesothelioma, a terminal form of cancer linked to exposure to asbestos often decades previously.
An inquest concluded that the 79-year-old died as the result of an industrial disease.
Family asks lawyers for help after asbestos-cancer death
Ray's son and daughter, Terry and Julie Leggatt, instructed expert asbestos-related disease lawyers at Irwin Mitchell to investigate where their dad was exposed to the hazardous material.
They have now joined their legal team at Irwin Mitchell to appeal for help from Ray's colleagues regarding whether he was exposed to asbestos while helping repair and paint train carriages at Selhurst Station.
Death a stark reminder of 'terrible legacy' asbestos has created
Lacey St James, the specialist asbestos-related disease lawyer at Irwin Mitchell representing the family, said: "Ray's death is another stark reminder of the terrible legacy that asbestos has created.
"His family remain particularly devastated by how quickly Ray's condition deteriorated. While nothing can make up for his death we're determined to provide Terry, Julie and the rest of the family with the answers they deserve regarding how Ray was exposed to the asbestos that claimed his life.

"Any information about the conditions he faced at Selhurst Station could prove vital to this."
One of seven children, Ray was born and grew up in Croydon.
Mesothelioma: Ray's story
He started working for British Rail at Selhurst Station in 1961, leaving after four years. He re-joined British Rail in 1973 and was again based at the station until he left in 1994.
Ray, a dad-of-two and granddad-of-six started feeling unwell in around October 2019. Doctors initially believed he may have asbestosis – inflammation and scarring of the lungs due to asbestos fibres.
He died on 3 November, 2019.
Dad's concern over possible asbestos exposure at Selhurst Station
Before his death Ray told Julie, 50, and Terry, 48, how the repair and maintenance of railway carriages took place in an enclosed and dusty environment. Ray believed asbestos used to help insulate carriages could have been disturbed during repair work.
Julie said: "Before he died, Dad mentioned that he thought asbestos exposure was most likely to have happened while he was at Selhurst Station.
"He told us how we would often be working in cramped and dirty conditions and would be covered in dust.
"Although we knew Dad was poorly we were shocked at how quickly his condition deteriorated. We were still coming to terms with thinking he had asbestosis when he died.
"Before his illness he had always been fit and healthy and kept busy. It was terrible seeing him weak and frail at the end of his life.
"To be then told he had died of cancer came as a huge shock.
"Because of how quickly Dad's condition deteriorated we feel we never got to say goodbye to him properly.
"We just want to honour his memory by finding out where he was exposed to asbestos. We'd be so grateful if any of his former workmates came forward with information. The smallest piece of information could make all the difference."
How to help family after dad's mesothelioma death
Anyone with information about conditions Ray faced at Selhurst Station is asked to call Lacey St James at Irwin Mitchell on 0203 0403 445 or email lacey.stjames@irwinmitchell.com
Find out more about our expertise in supporting families affected by asbestos exposure at our dedicate asbestos-related disease section. Alternatively to speak to an expert contact us or call 0370 1500 100.