Hakkasan pop-up collaborates with Dorchester head chef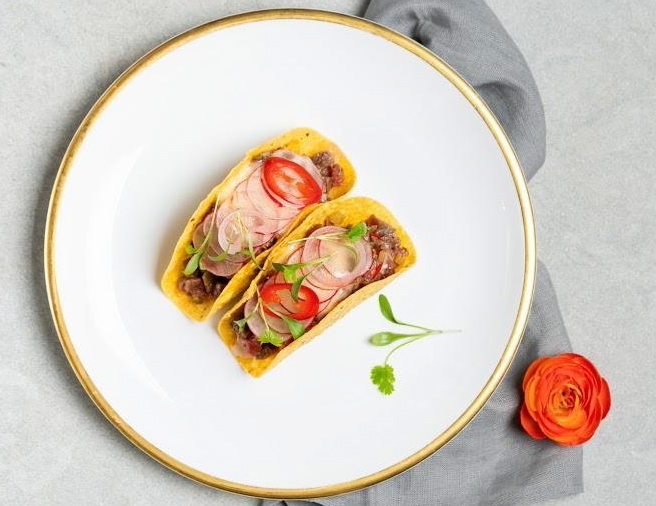 First-of-its kind virtual Mexican pop-up Casa Calavera, from the culinary masterminds at Hakkasan Group, has today announced that its latest collaboration will be with Tom Booton, the acclaimed Head Chef at The Grill at The Dorchester.
Available via delivery to homes across London from Friday 16 April, the Casa Gets Grilled taco is inspired by the Cumbrian beef tartare dish at The Dorchester for which Booton is renowned, and comprises a Crispy taco generously filled with Spicy beef tartare, Egg yolk and Pickled radish.
This latest collaboration will see Chef Tom Booton's energetic, contemporary British cooking and experience as the youngest ever head chef at The Grill at The Dorchester, combine with the authentic Mexican cooking methods of Casa Calavera to create the ultimate collaboration.
Casa Calavera's cutting-edge delivery-only concept was launched by the globally renowned Hakkasan Group during lockdown in the summer 2020, enabling guests to bring the Mexican fiesta home.
The modern dishes take inspiration from the street side taquerias and beachfront restaurants of Mexico, with a twist which is perfectly represented by the Casa Gets Grilled taco.
The Casa Gets Grilled taco will be available exclusively via Deliveroo until Monday 17 May, and will be perfect for those celebrating Cinco de Mayo or as a May bank holiday treat, with multi-drop orders in which the delivery can arrive to different households at the same time, easily arranged.