Mitie launches cleaning service using first product proven to combat coronaviruses on most surfaces for six months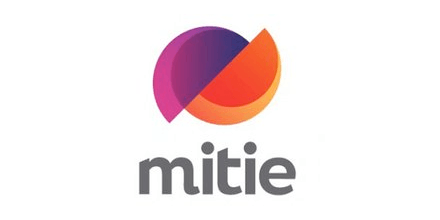 Mitie, the UK's leading facilities management and professional services company, has launched the UK's first cleaning service with a chemical-free cleaning product proven to kill certain coronaviruses on most surfaces for six months. Citrox Protect is a non-toxic cleaning product made from two natural materials – silicon dioxide and Citrox, an antiviral substance extracted from citrus fruits. Citrox Protect has been scientifically proven to kill certain coronaviruses.
Mitie is the only UK FM provider to offer Citrox Protect, which kills 99.9998% of all known viruses and bacteria. The product works in two parts. The silicon dioxide forms a natural barrier which coats surfaces to prevent viruses or bacteria from being able to bind to them. Meanwhile, any viruses or bacteria that do land on the surface are killed by the Citrox. The effects of Citrox Protect last for six months, the longest ongoing protection on the market. The product is applied by trained biotechnicians as part of a specialist sanitisation clean, with the product dry to the touch within minutes and fully sealed in 24 hours.
As both silicon dioxide and Citrox are natural compounds, Citrox Protect is non-toxic and safe to be used on food preparation surfaces, as well as being Microsoft approved for use on technology. This makes Citrox Protect ideal for all work environments – from desks, phones and laptops, through to kitchens or retail displays.
With the UK Government currently in the process of lifting lockdown restrictions, many businesses are considering how they can reopen their offices while protecting their employees and customers. Services, such as applying Citrox Protect, which reduce the spread of viruses will be critical to ensure employees can safely return to their workplaces.
James Gilding, Managing Director of Cleaning, Mitie, said:
"The coronavirus pandemic has really brought home the vital role that a clean environment plays in protecting our health. As UK businesses plan for a lift in lockdown restrictions, keeping touchpoints clean – be that desks, door handles or shopping trolleys – is critical to ensuring that we limit the spread of coronavirus. I'm proud that Mitie is able to bring Citrox Protect to the UK market and is able to help British companies get back to business."
Richard Thomas, Managing Director, Citrox Biosciences Ltd, said:
"Citrox Biosciences is very excited to be working with Mitie to able to offer their customers unparalleled surface protection with Citrox Protect to help provide a safe environment for everybody."
Notes to editors
Notes to Editors
Citrox Protect has been proven to meet the EN 14476:2013+A2:2019 standard, killing all enveloped viruses including certain coronaviruses, May 2020. Citrox has also met the EN 13727:2012+A2:2015 and EN 13624:2013 standards as tested by Abbott Analytical, May 2020. These standards demonstrate that Citrox is a medical-grade disinfectant. The product has not yet been tested against CoVid19 as the virus has not yet been released for general testing.
Citrox Protect is effective on all non-porous surfaces.
Subject to wear and tear. Areas of high traffic may require more frequent application.
About Mitie
Founded in 1987, Mitie is the UK's leading facilities management and professional services company. It offers a range of services including Technical Services (Engineering Services, Energy, Water and Real Estate Services), Business Services (Security, Cleaning and Office Services) and Specialist Services (Care & Custody, Landscapes and Waste Management).
Mitie employs 48,900 people across the country, looking after a large, diverse, blue-chip customer base, from banks and retailers, to hospitals, schools and critical government strategic assets. It takes care of its customers' people and buildings, by delivering the basics brilliantly and by deploying advanced technology. It is pioneering the Connected Workspace, using smart analytics to provide valuable insight and deliver efficiencies to create outstanding work environments for customers.
Find out more at www.mitie.com.