Our 2021 Apprentice Recruitment Window is now open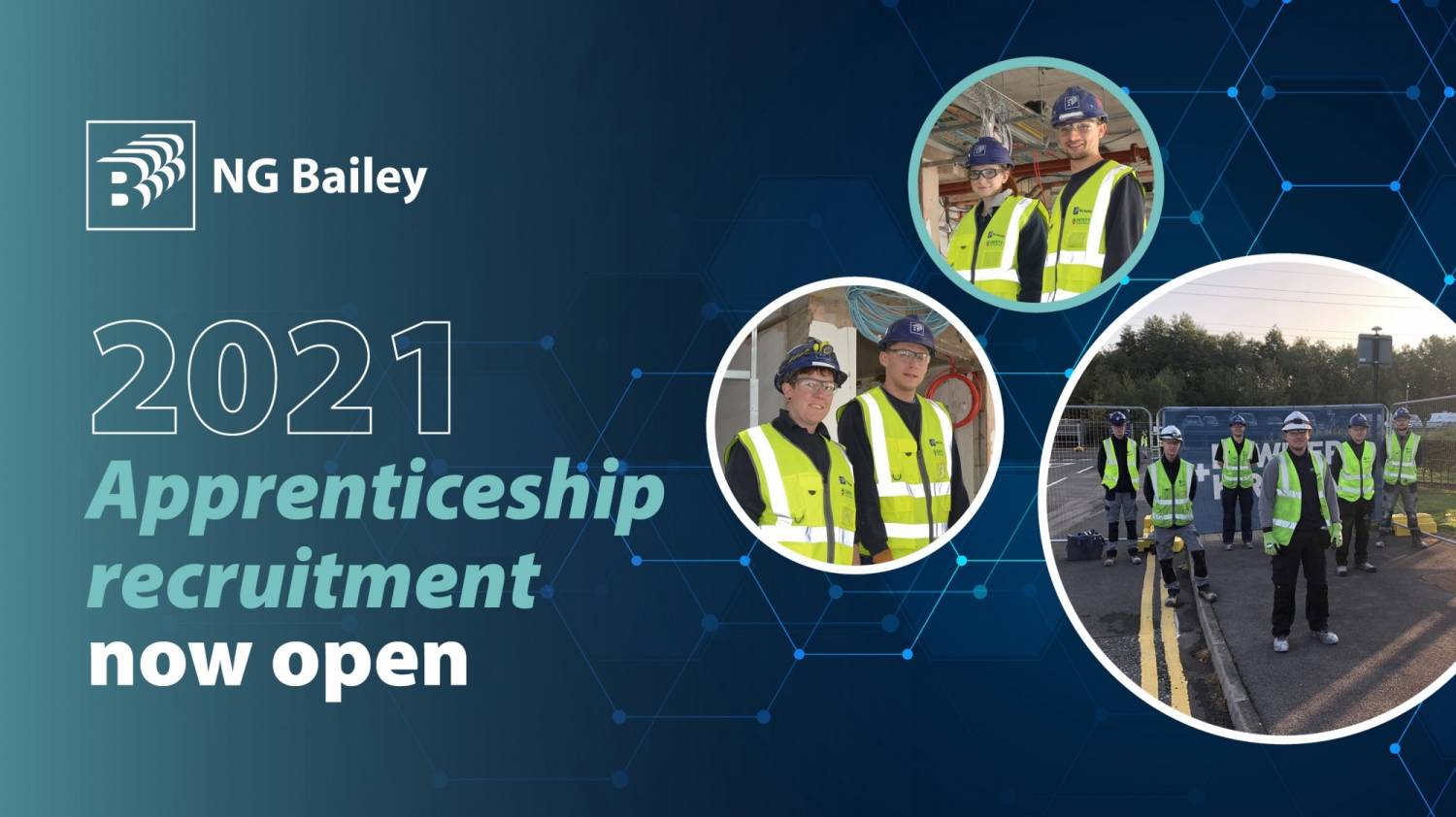 We're delighted to launch our 2021 apprentice recruitment campaign which sees training opportunities available across the UK.
NG Bailey has been training apprentices since 1934, and this year, our centenary year, is no exception. We have opportunities available as far north as Aberdeen and far south as Bristol for people to join our award-winning apprenticeship programme.
Recruitment for roles in Aberdeen, Glasgow, Reading and Bristol opens today, 12 April, and roles in Manchester, the North East and Yorkshire open on Monday 19 April. This year we have apprenticeship opportunities available in project engineering, electrical, estimating, industrial plumbing and heating, design, building information modelling and procurement.
Details of our vacancies can be found here. We also provide hints and tips to help our applicants submit the best application they can.
Our Group Head of Learning, Frank Clayton, said: "Our apprenticeship training is very important to us here at NG Bailey. Since Noel Grimshaw Bailey first recruited five apprentices into the company in 1934, we've trained more than 5,700 people, many of whom have gone on to have long careers with us. We work with colleges and training partners across the country to provide a mix of on the job and classroom learning and have recently been recognised as one of the UK's Top 100 apprentice employers.
"I'm particularly proud that our commitment to apprentice training has continued throughout the COVID-19 pandemic and it is fitting that we can continue this in our centenary year."